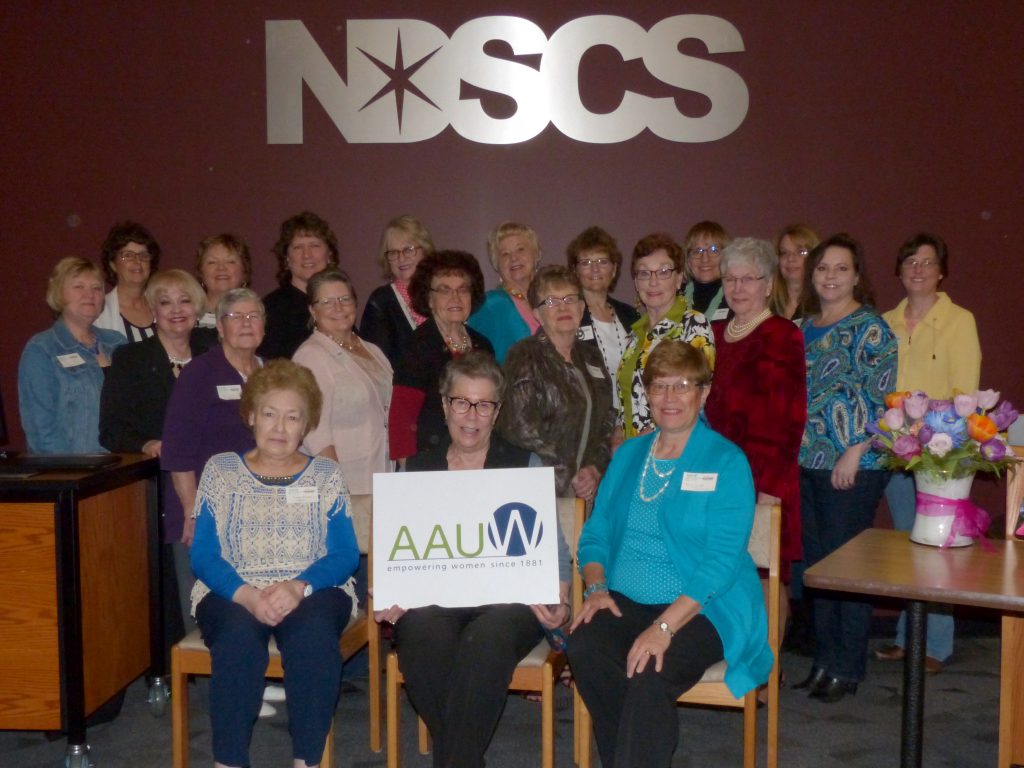 Welcome to the AAUW of North Dakota website.  Visit our Happenings page for current events and updates.
For 130 years, AAUW members have examined and taken positions on the fundamental issues of the day — educational, social, economic, and political. Currently some of our pressing issues include pay equity, campus sexual violence, human trafficking, stem education and more.  Our commitment to our mission is reflected in all aspects of our work such as:
Research – AAUW conducts groundbreaking research on issues related to gender equity in education and the workplace.
Campus Leadership Programs – Each year, AAUW's campus leadership programs shape the lives of thousands of college women to be the next generation of leaders.
Stem Education – At almost every step of the STEM education ladder, we see girls walk away. AAUW is changing that through research, education and programs.
Public Policy – Since AAUW's founding our members and supporters have spoken out about policies important to women and girls.
Legal Advocacy Fund –  The Legal Advocacy Fund (LAF) works to challenge sex discrimination in higher education and the workplace. Our resources range from community outreach programs to backing of major cases.
Educational Funding & Awards – AAUW has a long and distinguished history of advancing educational and professional opportunities for women in the United States and around the globe.
Global Connections – When a woman is educated and empowered, she starts a ripple effect in her community. That's why AAUW has given fellowships to more than 3,000 women in 134 countries and why we regularly speak out on behalf of women and girls at the United Nations and in critical global coalitions.
AAUW advances equity for women and girls
through advocacy, education, philanthropy, and research.
ABOUT US:
American Association of University Women (AAUW) is a nationwide network of more than 170,000 members and supporters, 1,000 branches, and 800 college/university institution partners.
With over 200 active members, AAUW North Dakota is a dynamic organization with a long history of affecting change on the issues women care about: education, civil rights, equity in the workplace and college campus, Title IX, reproductive rights, and gender discrimination.
AAUW North Dakota currently has member branches located in Devils Lake, Dickinson, Fargo-Moorhead, Grand Forks, Jamestown, and Wahpeton.
For more information on upcoming events and programs across the state visit our Happenings page.
AAUW's Value Promise
By joining AAUW, you belong to a community that breaks through educational and economic barriers so that all women have a fair chance. For more information about how you can be a part of this exciting organization see our Membership page.